hEY bOOs, $100 Off!!! Book Your Cabin NOW!!!
Tell'em (MADAME-Boo & HGRP) Referred U
12 Artists on Cruise:
Sean Simmonds, Dewayne Woods, Lisa McClendon, 21:03, Mali Music, T-Bone, Coko, J.R., Sharon Riley & Faith Chorale & more...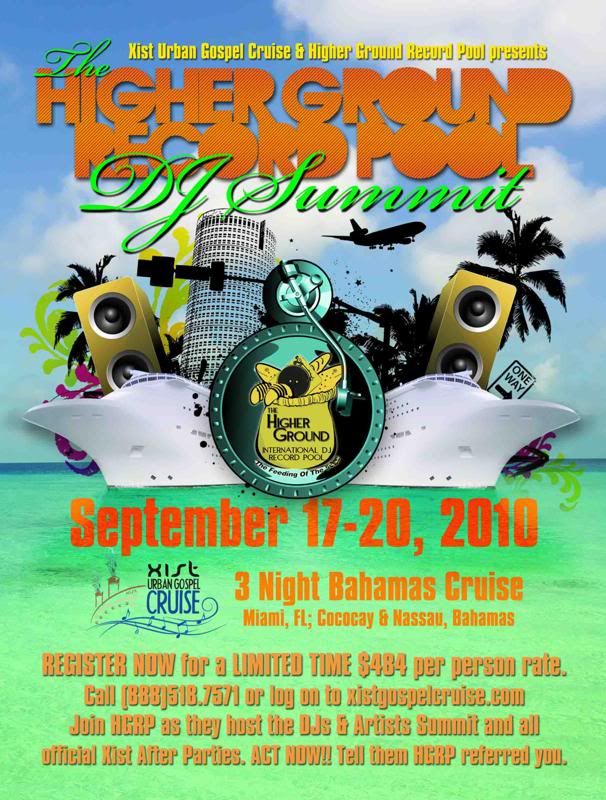 ARTISTS if you want to perform on the cruise click
here
!!!
Great News:

Since XIST launched the cruise promotion, a few of the cruise elements have become more affordable making it possible for us to offer the cruise at $100 off per person! This will make the XIST Gospel Cruise & The HGRP DJ Summit more popular than ever. Don't miss out, reserve your cabin today." Go to www.xistgospelcruise.com now!